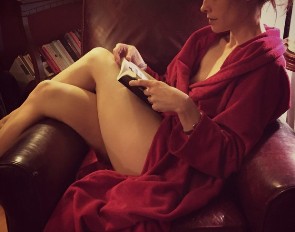 Photo courtesy of Malin James
The only place where the smartest and hottest sex bloggers are featured under one roof every month. Whether you're looking for sex journalism, erotic writing, relationship advice or kinky discussions it'll be here at Elust. Want to be included in Elust #79? Start with the rules, come back February 1st to submit something and subscribe to the RSS feed for updates!
~ This Month's Top Three Posts ~
£10.53
Balance of Light
Advent Calendar 2015 – Day 24
~ Featured Post (Molly's Picks) ~
~ Readers Choice from Sexbytes ~
*You really should consider adding your popular posts here too*
Guest blog: 'Quite Delightful', James Deen and me
All blogs that have a submission in this edition must re-post this digest from tip-to-toe on their blogs within 7 days. Re-posting the photo is optional and the use of the "read more…" tag is allowable after this point. Thank you, and enjoy!
Thoughts & Advice on Sex & Relationships
Make-Up Sex
Wide Open
Believe in You
I am softly athletic
Making a Short Story Long

Erotic Fiction
First Kiss
God Rest Ye Merry Gentlemen
A Spicey Christmas Eve Tale…..
The Annual Christmas Party
If Only He'd Said Yes…
Very Very Necessary
concrete
Holly and Ivy…
Frothy White Stuff
God Rest Ye Merry Gentlemen
30 Minutes
Thoughts & Advice on Kink & Fetish
Boundaries
Stress Makes You Blind and Your Cum Orange
On Eating Ass
Confessions of an Ambivalent Masochist
Joyous Jizz
Poetry
Ode To My Favorite Sex Toy
Earth
Fuckable
Sex News, Opinion, Interviews, Politics & Humor
Lady Fapping: The Itty Bitty Kitty Committee
Does Size Matter?
A Feminist's Guide to Sexting with Cavemen
Erotic Non-Fiction
Having Angelic Sex With The Virgin Mary
New Lingerie
Blogging
The First Day of the Rest of Our Lives
40. 41. One.